DI 10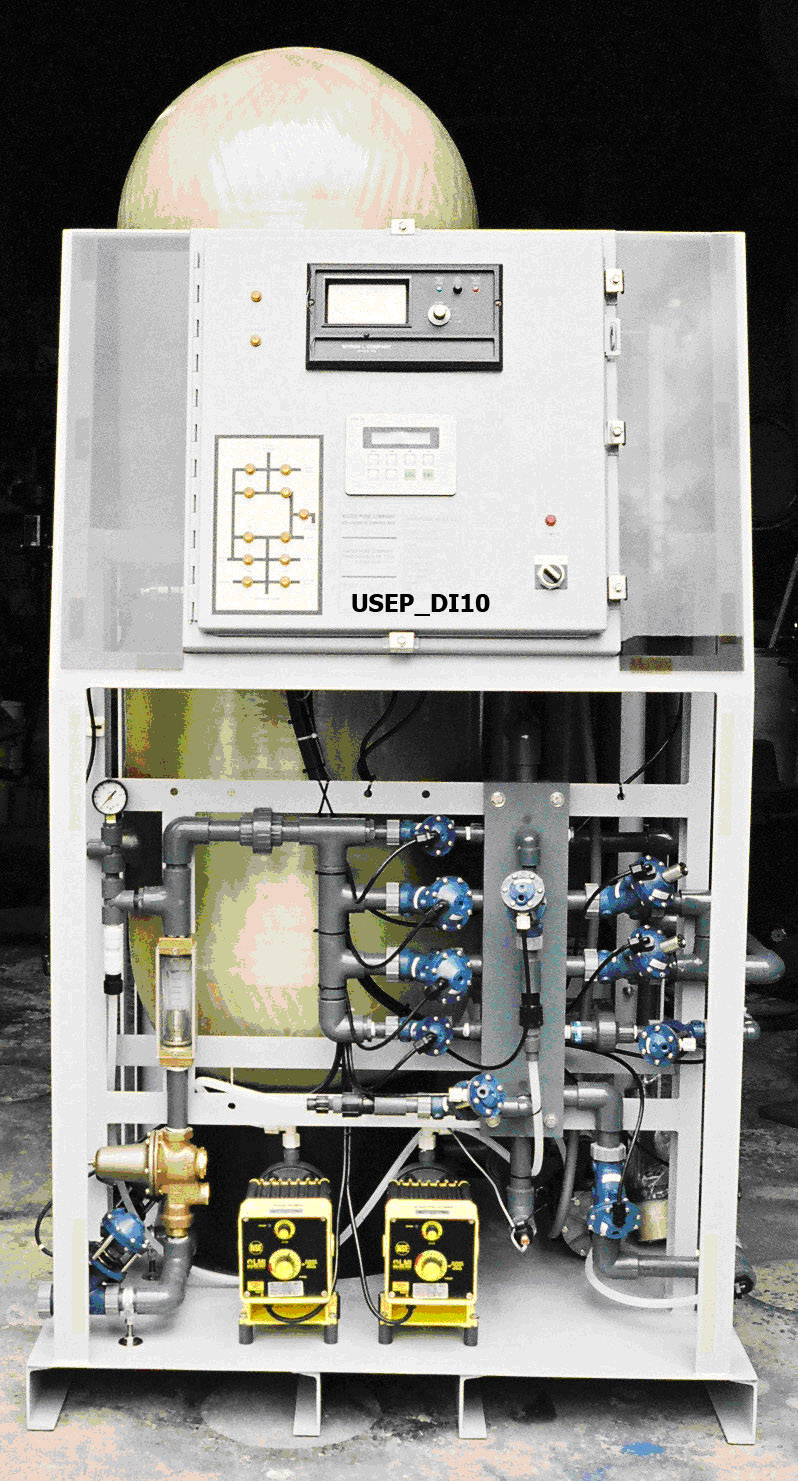 U.S. Engineered Products DI
System Advanced Deionization Equipment for Water Purification.
The U.S. Engineered Products Advanced DI-10 Mixed Bed Deionizer is a completely automatic ion-exchange system designed to remove soluble ionized impurities from water. It produces up to 900 gallons of pure water per hour or, with intermediate storage, up to 18,000 gallons per day, and regenerates its ion-exchange resins when necessary. Product water quality is guaranteed by a highly accurate controlling purity meter which is factory pre-set to divert all outlet water below one megohm-cm resistively (at 25ºC). The purity meter may be adjusted to a higher or lower set point, if required, to meet special requirements.
U.S. Engineered Products Advanced DI-10 is shipped completely assembled on a welded steel skid, ready for instillation. As with all U.S. Engineered Products equipment, the system is fully warranted against defects in materials or workmanship for a period of one year. U.S. Engineered Products provides, as an option, full start-up service, including a system check-out, resin activation and operational instruction for installations in continental United States and most parts of Canada.